Cast iron pans are some of the most versatile pieces of cookware you can own, but they also require more upkeep than other materials, such as nonstick or stainless steel.
Cast iron pans require seasoning and should never be washed with rough material or run through the dishwasher, but even seasoned cast iron will lose its coating over time if it isn't cared for properly.
Seasoning your cast iron cookware can improve its durability and performance for years to come, creating an easy-release surface for sensitive ingredients. The more you use your cast iron cookware; the seasoning will improve over time, creating an easy-release surface for years to come.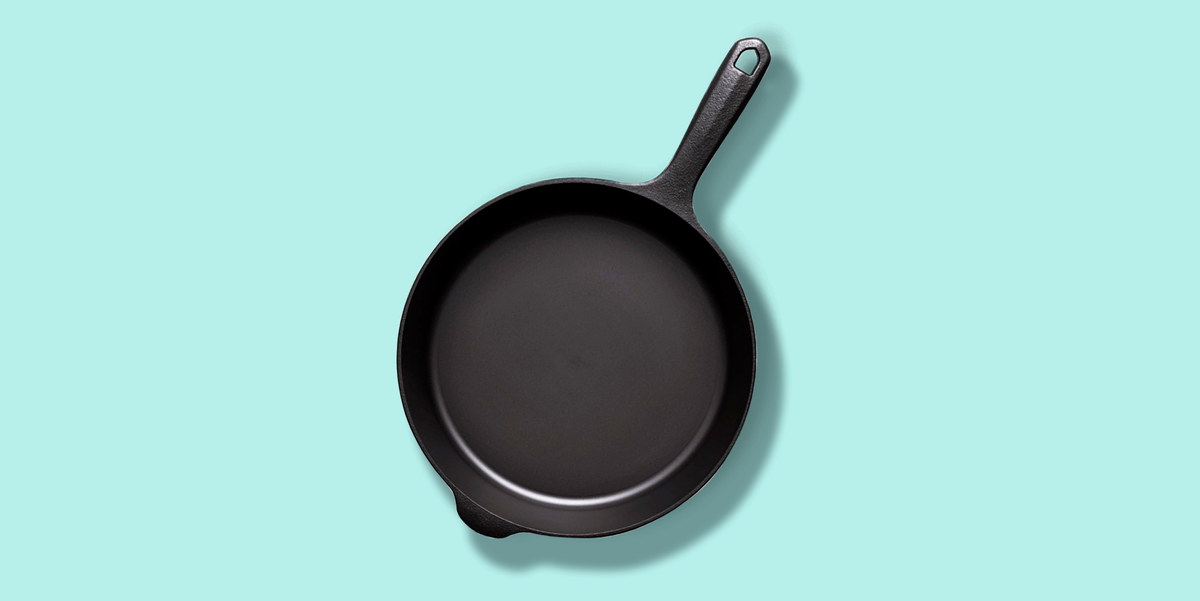 These tips on how to season your cast iron pan will help you keep your pan well-seasoned, avoid rusting and make cleanup easier than ever before.
Let's get started:
What is Seasoning?
Seasoning is the process of protecting your cast iron pan from rust and giving it a nonstick surface. It's easy to do and only requires a few ingredients that you probably already have in your kitchen.
While seasoning, the process involves coating a pan with oil or fat and then heating it, which creates a nonstick surface and prevents rust. It also gives the pan a nice patina. You should season your pan before first use, and then periodically thereafter.
The more you cook, the more often you will need to re-season.
The main component of seasoning is vegetable oil, but there are other options such as shortening or lard if you don't want to cook with vegetable oils for health reasons. For most people, they recommend using bacon grease because it has a high smoke point and does not contain polyunsaturated fats like many vegetable oils.
If you're allergic to animal products try using canola oil instead. To season your pan just coats it with about 1/4 inch of cooking fat (bacon grease for example) and heat on medium-high until smoking hot — this takes about five minutes per side.
Nonetheless, seasoning is vital for your cast iron cookware. The vital thing is following the right steps to ensure everything works perfectly. If you do it wrongly, the cast iron cookware is prone to rust.
Step-by-Step Guide
If you want to know how to season cast iron cookware in the right way, this is your article. We have prepared this step-by-step guide for you. So, you don't have to do it wrong, but do it right and increase your cast iron cookware's durability.
Here are the steps to follow while seasoning your cast iron cookware:
Step 1: Wash and Dry Your Pan
Wash your pan with water and a stiff brush. You can also use a sponge if you're concerned about scratching the pan. Make sure to rinse all the soap off the pan. Then, dry your pan completely with a clean towel or paper towels. If your pan is still wet, it won't season properly.
Dry the pan by heating it on low heat for an hour. Once cooled, you can move to the next step.
Step 2: Rub It All Over With Oil and Buff Well
 If you're seasoning a brand-new pan, rub the entire surface evenly with oil.
If you're seasoning a pan that's already been used, first scrub it with soap and water to remove any cooked-on food.
Then rub the entire surface evenly with oil.
Once the pan is coated with oil, use a paper towel or clean cloth to buff it until the surface looks shiny.
You may need to reapply the oil and buff it several times to build up a good seasoning.
Rub on vegetable oil to evenly coat the surface of the pan. Let stand overnight and then wipe off excess oil in the morning before using it again.
Remember that cast iron pans need periodic re-seasoning with vegetable oil as well as careful cleaning when used frequently over high heat (a wire scrubber may be necessary). It's best to use this type of pan mainly for cooking things like eggs, omelets, pancakes, and French toast.
Step 3: Heat It in the Oven
If your pan is new, or if it's been used but needs to be reseasoned, the process is easy.
First, heat your oven to 400 degrees Fahrenheit. Next, coat the bottom and sides of the pan with a layer of vegetable oil. Be sure to use cooking oil with a high smoke point, like canola oil or grapeseed oil. Then, place the pan upside down on the top rack of the oven and bake for one hour. This will help create a non-stick surface on the pan.
After an hour, you should turn off the oven to allow the pan to cool inside. And once the cookware is cooled, it is ready to use!
Just remember that cast iron requires seasoning before each use, so don't forget this step next time you cook something in your newly seasoned pan. You can also season cast iron pans in the oven without using any oils by heating them to 350 degrees Fahrenheit for one hour.
Step 4: Repeat 3 to 4 Times
Once you have completed seasoning, you need to repeat the process more times. The process is the same as to what you did above.
The advantages of repeating seasoning three to four times are to ensure that the pan is ready for use. And this is essential for a new cast iron cookware. If you have been using the cast iron cookware other times, you should keep seasoning after washing it to preserve it. And it will not rust or have food sticks while cooking.
Conclusion
There are many benefits to seasoning your cast iron pan. It creates a non-stick surface, prevents rust, and makes cleanup a breeze. Plus, it's easy to do and only takes a few minutes. Remember that it is recommended to season your cast iron pan regularly to help maintain it for long. However, if you want to avoid the hassle of seasoning, you can purchase enameled cast iron cookware. These types of cookware will not need seasoning and are durable. So, the choice is yours, and it is important to learn how to season cast iron cookware.